The Deanery of Admission and Registration of the Arab Academy ...
As for the participation of the Arab Academy for Science, ...
With deep sorrow and agony, H.E Prof. Dr. Ismail Abdel ...
H.E Prof. Dr. Ismail Abdel Ghafar Ismail Farag - President ...
Within the celebration of the Holy Month of Ramadan, the ...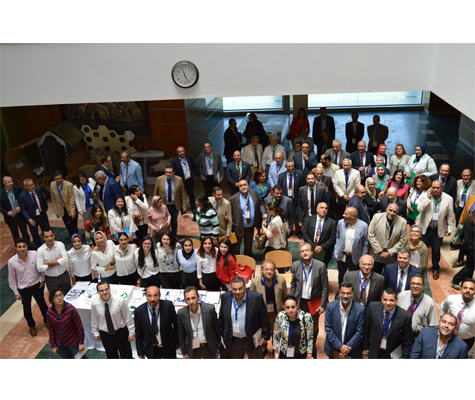 On Wednesday June the 6th, the Architecture department held the ...
The Faculty of Architecture-Design and Built Environment at the Beirut ...
Today, architect Sondos Ragheb`s thesis defense was held at Alexandria ...
The graduating class of 2018 held early celebration ...
Today, the architecture department held the end of semester Design ...
College Participation In Cairo ICT 2016 exhibition
Published: Tuesday,21 December 2010 00:00 |
In the presence of Prof. Ismail Abdel Ghafar, The academy president, a number of college students have participated in the 20th Cairo ICT exhibition that was held under the High Patronage of H.E. Abdel-Fattah El-Sisi, President of Egypt, from 27 - 30 November 2016. Students presented their projects and various Innovations which include products and innovative technological solutions.