H.E Prof. Dr. Ismail Abdel Ghafar Ismail Farag - AASTMT ...
The Deanery of Admission and Registration of the Arab Academy ...
As for the participation of the Arab Academy for Science, ...
With deep sorrow and agony, H.E Prof. Dr. Ismail Abdel ...
H.E Prof. Dr. Ismail Abdel Ghafar Ismail Farag - President ...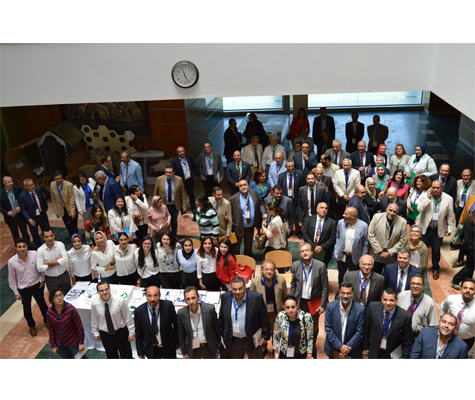 On Wednesday June the 6th, the Architecture department held the ...
The Faculty of Architecture-Design and Built Environment at the Beirut ...
Today, architect Sondos Ragheb`s thesis defense was held at Alexandria ...
The graduating class of 2018 held early celebration ...
Today, the architecture department held the end of semester Design ...
Workshop for the outputs of Future of Our Past Project
Published: Tuesday,15 November 2016 16:07 |
The workshop is held on Wednesday 16/11/2016 at Arab Academy for Science Technology and Maritime Transport - Abu Kier Campus - Dr. Gamal Mokhtar Hall at 10 a.m.
Future of Our Past aims at promoting an alternative model of tourism development in the historic centers of the Mediterranean Sea region, which is based on the involvement of local communities, the respect for the identity values of place and the reduction of the environmental impact of tourism. By virtue of a large and qualified partnership on the three shores of the Mediterranean Sea Basin made up of universities, research institutes, companies and development agencies, the project works for developing an integrated set of pilot actions in a first group of historical centers, making them the first "ring" of an international chain that will hopefully get to involve more and more Mediterranean cities growing into a successful reality in the tourist Mediterranean framework and making its biggest attractive asset (its cultures) become central again.