Announcement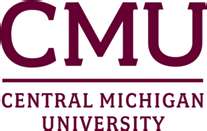 An opportunity to transfer to Central Michigan University (CMU) to obtain your bachelor degree in any of the seven majors offered

To qualify, you must be a registered student and admitted in the College of Management and Technology (CMT), the Arab Academy for Science, Technology, & Maritime Transport with a GPA not less than 3.25.

If you qualify, and upon the approval of the Dean's office, you will be eligible for in-state tuition and fees.

For more information, check www.cmich.edu., or contact Dr. Mohamed Mostafa Eltaweel, Room No.506.

Students interested in studying at CMU in the Fall of 2013, apply at the Dean's office no later than 1 March 2013.


More News
1