The Deanery of Admission and Registration of the Arab Academy ...
As for the participation of the Arab Academy for Science, ...
With deep sorrow and agony, H.E Prof. Dr. Ismail Abdel ...
H.E Prof. Dr. Ismail Abdel Ghafar Ismail Farag - President ...
Within the celebration of the Holy Month of Ramadan, the ...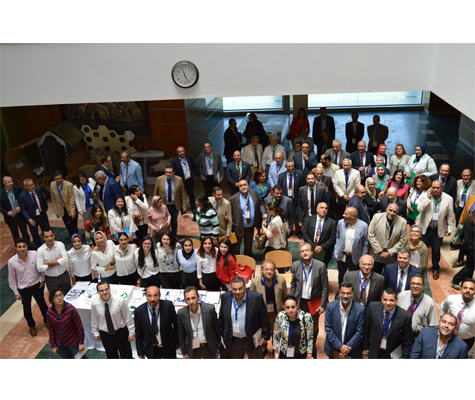 On Wednesday June the 6th, the Architecture department held the ...
The Faculty of Architecture-Design and Built Environment at the Beirut ...
Today, architect Sondos Ragheb`s thesis defense was held at Alexandria ...
The graduating class of 2018 held early celebration ...
Today, the architecture department held the end of semester Design ...
"TAFL" Program Registration
Published: Thursday,08 February 2018 14:27 |
AASTMT Alexandria College of Language and Communication announces the starting of registration of "TAFL - Teaching Arabic as Foreign Language" Diploma to foreigners, for February 2018.
For more information, please contact:
Telephone: 002 035567727- internal 1257
Mobile: 002 01274871511
Email: clcpostgrad.alex@aast.com